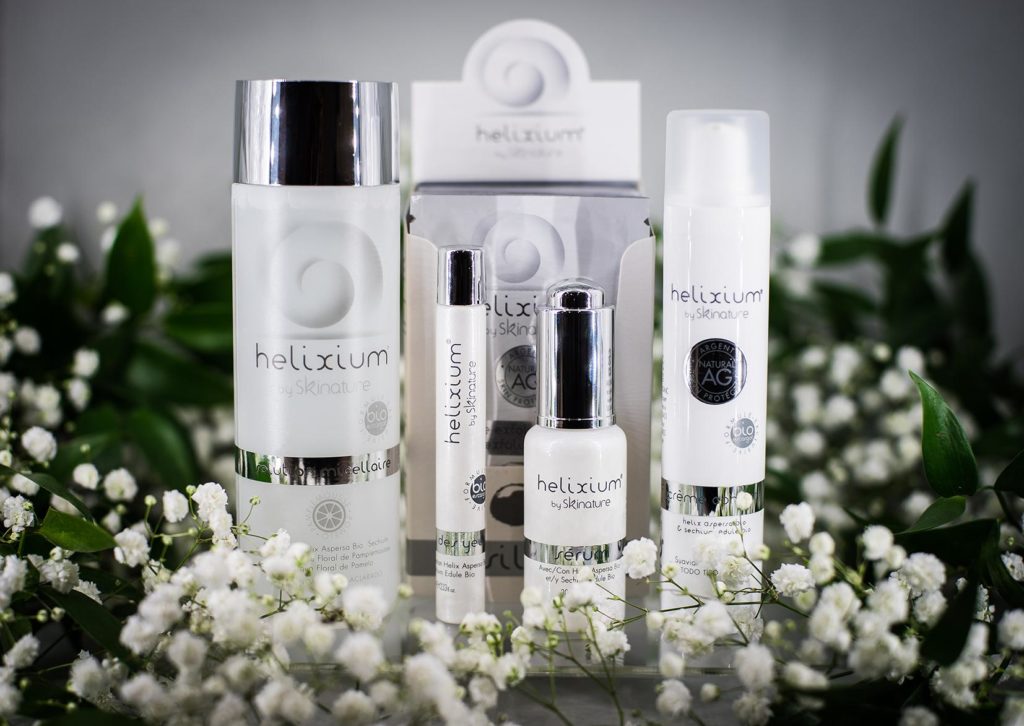 Helixium is a unique care for all women. A snail mucus unic in the world, and an exceptional quality, combined with chayote (Sechium Edule).
How do we get this quality?
Snail from farm of Bourgogne (France), fed with biological food.
Manual recollecting, with respect for the animal: no chemicals, no stimulation salts, without gates to force them to walk.
We respect the seasons and wintwring periods (November to March).
Rich in allantoin, hyaluronic acid and glycolic acid.
Back to the home page