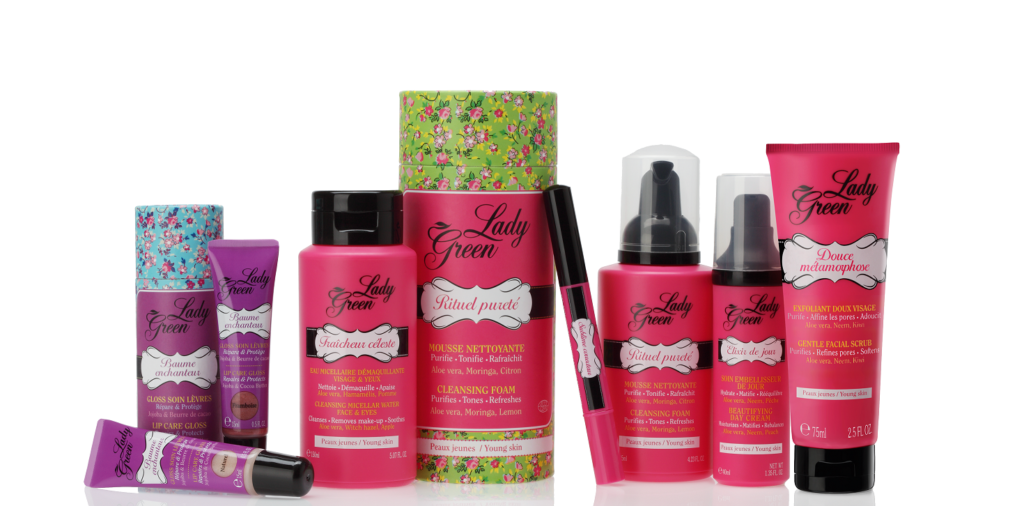 Exclusive for young girls
Lady Green is a brand for young girls, and only girls! Of course here is where color and joie de vivre reign, with lovely packaging. But there is more important: the delicious textures and fragrances that always make applying any Lady Green product an absolute delight. A welcome, all-out positive and optimistic attitude! Because, if you think about it, we really shouldn't let our little skin problems get us down!
with green formulas
Despite its good vibes and addictive fragrances, Lady Green is actually a certified organic brand active. It defends the health of our skin and our planet. That means that our formulas are guaranteed to contain no parabens, no GMOs, no phenoxyethanol, no PEG and are not tested on animals…
An Eco certified brand
Put simply, there's no junk in them! The products are not only Ecocert certified. They also contain tons of natural active ingredients known for their effectiveness in enhancing the beauty of young skin. Finally Lady Green is an alternative and gentle formulas to address our little skin problems without having to strip our skin.